I was going to post a review today, but then I ended up not having all that much to say on the book. So I have decided to do a bit of a check in instead. A few weeks ago I wrote a post (I could use a (virtual) hug…) in which I told you all on our situation. We got some amazing responses after that, thank you all. So I figured I would do an update.
We are almost 4 weeks in self-isolation now. And it isn't too bad. We never visited people or went out all that much to begin with, so not all that much has changed. Our routine is completely out of the window though. Where a month ago I would always wake up at 5 in the morning, if I am out of bed now by noon that is normal. Oh well, I had a Lot of sleep to catch up on I guess. The government has stated the lock down will last till the 28th of April for now (and no events that require permits till the 1st of June), but also said that we shouldn't expect life to go back to normal for a while still after that.
We still don't have any answers on the financial situation though (quick synopsis, we work on a no work no pay contract, are recommended to ask the government for financial aid but that would mean they might withdraw The Husband's residence permit). We have already been told we won't be kicked out of our house if we can't pay our rent (though we will have to pay it back later). And The Husband started a new job today! We don't quite know yet how that is going to work regarding wages, but at least we will be able to do groceries.
---
So what have I been up to? I started the self-isolation of with a bunch of gaming. I played several of the Assassin's Creed games within a week. The third one is really frustrating me though, so I have put that away for now. Our manager dropped some of his games of the other day so we are slowly making our way through those.
April is also the month of the OWLs Magical Readathon, so I have been reading quite a bit (no surprises there). I have already finished 7 books this month. I have been going a bit crazy on Netgalley, so I have plenty to read as well.
And we have watched a few things… I am not the biggest fan of movies and series. I just get bored with them easily so they have to be really good for me to keep watching them for several hours. But we have watched a few things.
So… I had a really bad day. And made The Husband watch Frozen II with me. He Hates musicals, so everytime they started singing he would sigh and do something. I did hear him giggle at Olaf numerous times though, so he didn't completely hate it.
Another movie I made him watch is The Prestige. This was a rewatch for me, but it had been a loooong time ago I saw it originally so I didn't remember all that much from it. And we really enjoyed it. This is like the definition of a movie I'd happily watch for several hours. And I do believe The Husband liked it as well. When I asked him an hour later what he was thinking he replied: "About how fucked up that movie was, in a good way."
Another movie I remembered watching ages ago and wanting to rewatch is From Hell. Netflix didn't have it though, and instead recommended me to watch Zodiac. This is a true crime movie, and is really long. And I really enjoyed it. Again, it left me thinking about it for quite a while afterwards. It does surely have its issues (a lot of loose threads and unanswered questions – even in cases where they reveal they do have the answers, they just don't give them to the audience). But I really enjoyed it (which had nothing to do with the casting…).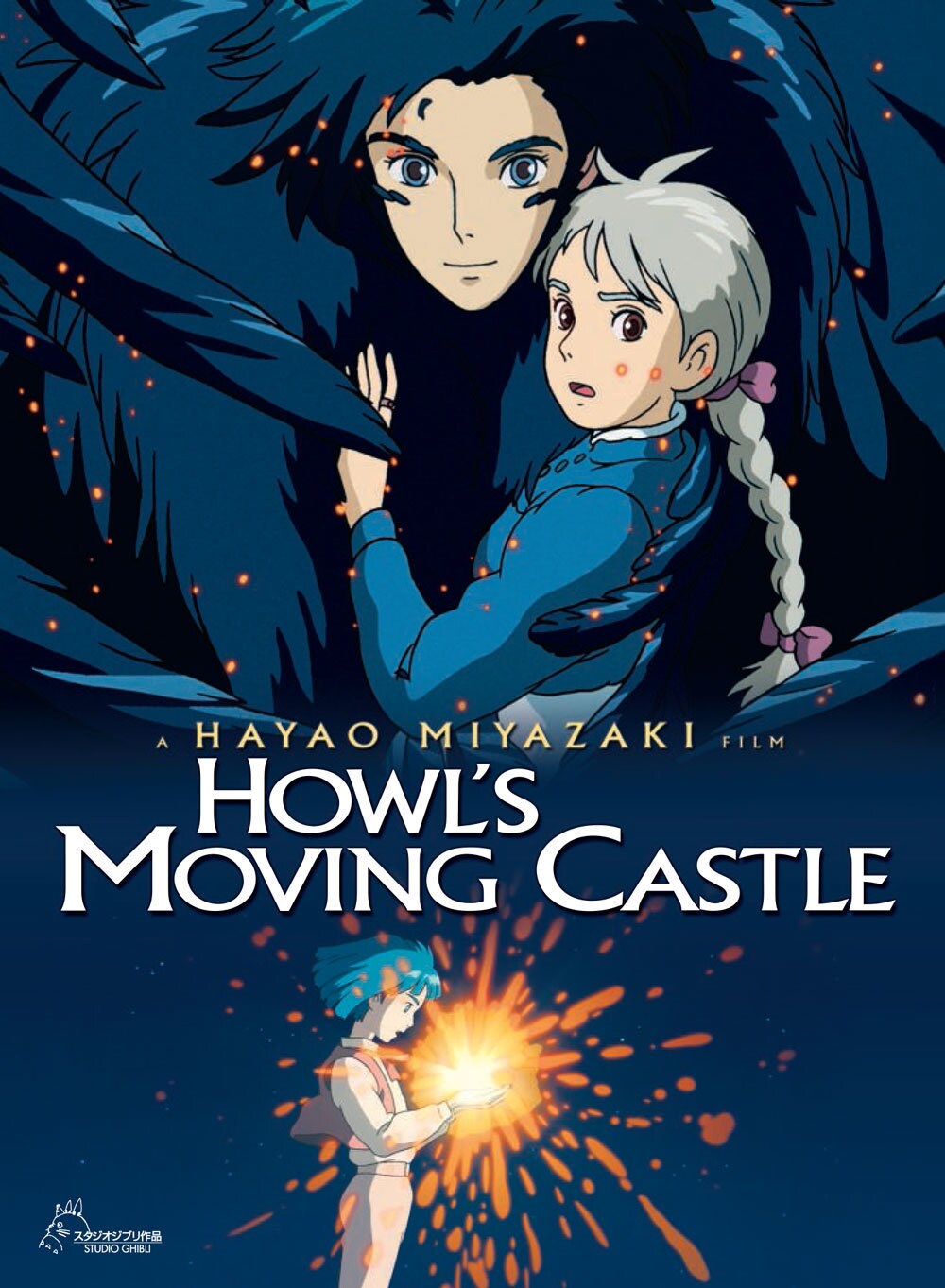 For something completely different: Howl's Moving Castle. I have read the book and enjoyed it. The Husband and I both hadn't seen the movie though so decided to change that. So we did… and yeah it was fun, but if I had watched it on my own I would probably have turned it off halfway through (which we then later did with Spirited Away). Sorry.
We started watching October Faction back in February, and have very slowly been making our way through it. We enjoyed the first few episodes a lot, but now it has kinda lost us. We have only 2 episodes left though, so we will finish it semi soon. Has someone read the graphic novels? I might be interested in picking those up…
I had really hoped Locke & Key would be good. We saved it to watch on our wedding anniversary, watched two episodes and were kinda disappointed. We both read the first graphic novel, and I have listened to the 2nd and 3rd as audiobook. And I guess we had just expected the series to be lot darker… let me know if you have watched it, is it worth it?
Everyone seems to want comfy reads/watches. I found out for me that it crime (at the moment). So I started to watch a random crime series, which was Fallet. This is is set in Sweden, but also has a British DCI in it so it is a bit of a mix. And it is a comedy. The episodes are quite short, and I have watched 3 so far. I quite enjoy it (though it is not something I Have to continue ASAP).
---
So how are you doing? What have you been keeping yourself busy with? And do you have any recommendations for us to watch?
Hoping you are doing well,