It is tuesday again already so it is time for my second Top Ten Tuesday post. TTT is a meme hosted by Lana @ That Artsy Reader Girl, and I would like to try give it a go this year. This week it is all about our most anticipated releases of the first half of this year. I am very bad with keeping up with coming releases. Only two series I am currently reading has a new book coming out in the coming half year, so I had a look around to find some other books that are coming out soon. If you are looking for some original ideas for books to pick up, this isn't the list to check.
---
The Binding by Bridget Collins (10/01/2019)
Young Emmett Farmer is working in the fields when a strange letter arrives summoning him away from his family. He is to begin an apprenticeship as a Bookbinder—a vocation that arouses fear, superstition, and prejudice among their small community but one neither he nor his parents can afford to refuse.
For as long as he can recall, Emmett has been drawn to books, even though they are strictly forbidden. Bookbinding is a sacred calling, Seredith informs her new apprentice, and he is a binder born. Under the old woman's watchful eye, Emmett learns to hand-craft the elegant leather-bound volumes. Within each one they will capture something unique and extraordinary: a memory. If there's something you want to forget, a binder can help. If there's something you need to erase, they can assist. Within the pages of the books they create, secrets are concealed and the past is locked away. In a vault under his mentor's workshop, rows upon rows of books are meticulously stored.
But while Seredith is an artisan, there are others of their kind, avaricious and amoral tradesman who use their talents for dark ends—and just as Emmett begins to settle into his new circumstances, he makes an astonishing discovery: one of the books has his name on it. Soon, everything he thought he understood about his life will be dramatically rewritten.
The Ruin of Kings by Jenn Lyons (05/02/2019)
Kihrin is a bastard orphan who grew up on storybook tales of long-lost princes and grand quests. When he is claimed against his will as the long-lost son of a treasonous prince, Kihrin finds that being a long-lost prince isn't what the storybooks promised.
Far from living the dream, Kihrin finds himself practically a prisoner, at the mercy of his new family's power plays and ambitions. He also discovers that the storybooks have lied about a lot of other things things, too: dragons, demons, gods, prophecies, true love, and how the hero always wins.
Then again, maybe he's not the hero, for Kihrin isn't destined to save the empire.
He's destined to destroy it . . .
Black Leopard, Red Wolf by Marlon James (05/02/2019)
Tracker is known far and wide for his skills as a hunter: "He has a nose," people say. Engaged to track down a mysterious boy who disappeared three years earlier, Tracker breaks his own rule of always working alone when he finds himself part of a group that comes together to search for the boy. The band is a hodgepodge, full of unusual characters with secrets of their own, including a shape-shifting man-animal known as Leopard.
As Tracker follows the boy's scent–from one ancient city to another; into dense forests and across deep rivers–he and the band are set upon by creatures intent on destroying them. As he struggles to survive, Tracker starts to wonder: Who, really, is this boy? Why has he been missing for so long? Why do so many people want to keep Tracker from finding him? And perhaps the most important questions of all: Who is telling the truth, and who is lying?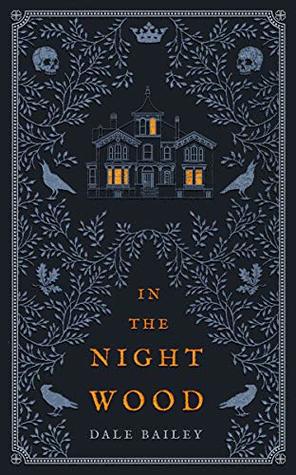 In the Night Wood by Dale Bailey (07/02/2019 – already out in the US)
American Charles Hayden came to England to forget the past.
Failed father, failed husband, and failed scholar, Charles hopes to put his life back together with a biography of Caedmon Hollow, the long-dead author of a legendary Victorian children's book, In the Night Wood. But soon after settling into Hollow's remote Yorkshire home, Charles learns that the past isn't dead.
In the neighboring village, Charles meets a woman he might have loved, a child who could have been his own lost daughter, and the ghost of a self he thought he'd put behind him.
And in the primeval forest surrounding Caedmon Hollow's ancestral home, an ancient power is stirring. The horned figure of a long-forgotten king haunts Charles Hayden's dreams. And every morning the fringe of darkling trees presses closer.
Soon enough, Charles will venture into the night wood.
Soon enough, he'll learn that the darkness under the trees is but a shadow of the darkness that waits inside us all.
The Revenant Express by George Mann (12/02/2019)
Following their bloody encounter with the Executioner, Sir Maurice Newbury's assistant Veronica Hobbes is close to death. Desperate to save her life, Newbury and Veronica's sister Amelia board a sleeper train bound for St. Petersburg, in the hope that Gustav Faberge might have the answer. But there are enemies on board, and Newbury and Amelia will need all their strength and cunning to survive the Revenant Express.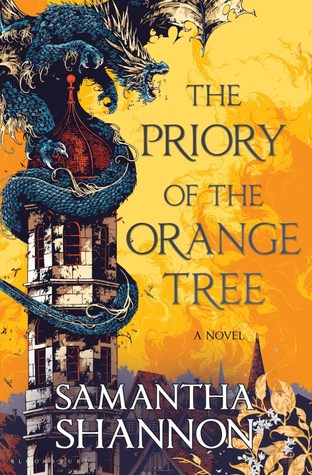 The Priory of the Orange Tree by Samantha Shannon (26/02/2019)
The House of Berethnet has ruled Inys for a thousand years. Still unwed, Queen Sabran the Ninth must conceive a daughter to protect her realm from destruction—but assassins are getting closer to her door.
Ead Duryan is an outsider at court. Though she has risen to the position of lady-in-waiting, she is loyal to a hidden society of mages. Ead keeps a watchful eye on Sabran, secretly protecting her with forbidden magic.
Across the dark sea, Tané has trained all her life to be a dragonrider, but is forced to make a choice that could see her life unravel.
Meanwhile, the divided East and West refuse to parley, and forces of chaos are rising from their sleep.
The Confessions of Frannie Langton by Sara Collins (04/04/2019)
They say I must be put to death for what happened to Madame, and they want me to confess. But how can I confess what I don't believe I've done?
1826, and all of London is in a frenzy. Crowds gather at the gates of the Old Bailey to watch as Frannie Langton, maid to Mr and Mrs Benham, goes on trial for their murder. The testimonies against her are damning – slave, whore, seductress. And they may be the truth. But they are not the whole truth.
For the first time Frannie must tell her story. It begins with a girl learning to read on a plantation in Jamaica, and it ends in a grand house in London, where a beautiful woman waits to be freed.
But through her fevered confessions, one burning question haunts Frannie Langton: could she have murdered the only person she ever loved?
Bish Bash Bosh by Henry Firth and Ian Theosby (04/04/2019)
Over 140 new, unmissable recipes from the creators of a plant-based revolution.
Do you want a quick weeknight supper that gets more veg into your diet? A show-stopping vegan Christmas dinner? A fun, fresh meal plan to set you up with plant-based packed lunches? Whatever you're after, BISH BASH BOSH! has the perfect recipe.
Henry and Ian have created a food revolution through the world's biggest plant-based platform. Their first cookbook was the highest-selling vegan cookbook ever, and with over 2 million followers across all their fast-growing channels, BOSH! are on a mission to show the world just how versatile cooking with veg can be.
In BISH BASH BOSH! you'll discover a whole world of quick eats, weeknight suppers, showstopping feasts, and incredible sweet treats – all using the power of plants. From a hearty, classic lasagne to an indulgent mini banoffee meringue, and from quick quesadillas to an incredible curry house jalfrezi, these are simple, savvy recipes that you'll turn to time and again.
Whether you are a committed vegan, trying plant-based food for the first time, or simply just want to try a meal a week without meat, this book has all the know-how and inspiration you need.
BISH BASH BOSH!
The Doll Factory by Elizabeth Macneal
The Doll Factory, the debut novel by Elizabeth Macneal, is an intoxicating story of art, obsession and possession.
London. 1850. The Great Exhibition is being erected in Hyde Park and among the crowd watching the spectacle two people meet. For Iris, an aspiring artist, it is the encounter of a moment – forgotten seconds later, but for Silas, a collector entranced by the strange and beautiful, that meeting marks a new beginning. 
When Iris is asked to model for pre-Raphaelite artist Louis Frost, she agrees on the condition that he will also teach her to paint. Suddenly her world begins to expand, to become a place of art and love.
But Silas has only thought of one thing since their meeting, and his obsession is darkening…
The October Man by Ben Aaronovitch (13/06/2019)
The October Man is a yet to be published novella by Ben Aaronovitch.
Expanding the author's Rivers of London world, readers will be introduced to the investigations of Detective Tobias Winter as he uncovers the truth behind a savage murder in Trier, Germany.
---
Those are the reads I am aware of coming out in the first half year of this year that I would like to pick up. Are any of these on your list of anticipated releases?
Hoping you are having a lovely day,